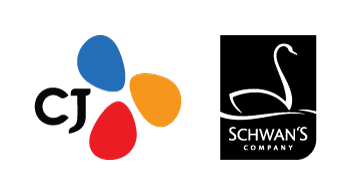 IF YOU WORK IN A CRITICAL INFRASTRUCTURE INDUSTRY,
as defined by the Department of Homeland Security, such as healthcare services and pharmaceutical and food supply, you have a special responsibility to maintain your normal work schedule. You and your employers should follow CDC guidance to protect your health at work.
March 23, 2020
Dear Schwan's Team Members:
Since 1952, the people of Schwan's Company have established and grown an extraordinary business.
You have put great food on the tables of millions of American consumers for nearly seven decades. You have created iconic brands that people love. You have established long-lasting relationships with retailers of any size or format. You have made Schwan's a valued partner of food-service operators that serve consumers everywhere people eat, including our nation's schools. And now, you are displaying your talents as part of an amazing global team with our new owners, CJ.
Our people have much to be proud of, and I am grateful to each one of you for your commitment to your colleagues, our customers, our communities and our company.
Today, I write you in a time of unprecedented national emergency due to the COVID-19 pandemic. This is a crisis that is different than anyone has ever faced in our country. One that forces us to think about our foods differently — as a critical and essential part of how America will get through this emergency. I know that every Schwan's employee embraces the important role we play in making sure people have access to food.
Here is what I also know. That you and your own families and friends are being personally impacted by the pandemic. The uncertainty about health risks to ourselves and our loved ones, and the prospect of prolonged change to our way of life can bring anxiety and fear. Please know that the safety and well-being of our people are of the utmost importance to me.
Rest assured that the company will continue to act to protect our people and provide relief as they are affected. It is also every employee's responsibility to live and work safely, stay informed on news from the Centers for Disease Control and Prevention (CDC), and make good decisions.
What do the days and weeks ahead look like for our people, customers and company?
Simply put, there will be many challenges. However, as the Department of Homeland Security has stated, food companies are a part of the critical infrastructure of our country and have a special responsibility to maintain operations so people can eat. It is critical that we accept this responsibility and play a leading part in the national response to this pandemic, joining healthcare providers, pharmaceutical and medical equipment makers and other essential organizations that will rise to any challenge that emerges.
As you approach each day, I ask every Schwan's employee to rely on our long-standing value of helping one another. Help your colleagues who make, move, deliver and display our products. Help your customers by understanding their needs and finding solutions that will enable them to get food to families and schoolchildren. Help your communities by staying safe and thinking about ways to support our most vulnerable friends and neighbors. And help our business by making decisions that will make a difference in our ability to meet our responsibilities to the nation in this time of need.
We will get through this crisis by making decisions that are based on the safety of our people, the service to our customers, and responsibility to our company. I ask all employees to continue supporting our customers as they manage through this crisis, and immediately escalate any issues to their supervisors. Our leaders are committed to addressing different scenarios as they arise and will provide guidance as quickly as possible as customer and business operations issues are raised or encountered.
Finally, I want you to know that you have the confidence and support of our owners. Just as Schwan's has persevered over the decades, CJ has overcome extraordinary challenges in their history. CJ stands with us as they respond to this global crisis, and we are working closely to harness our collective talent and resources. Together, we will endure this pandemic and look back on this moment in history as another reason to be extremely proud of our people and heritage.
I am fully confident in our ability to lead through and overcome this crisis as one exceptionally talented Schwan's team. Our families and the communities we serve are counting on it. Thank you for everything you are doing. Please stay safe.
Dimitrios P. Smyrnios
CEO of Schwan's Company