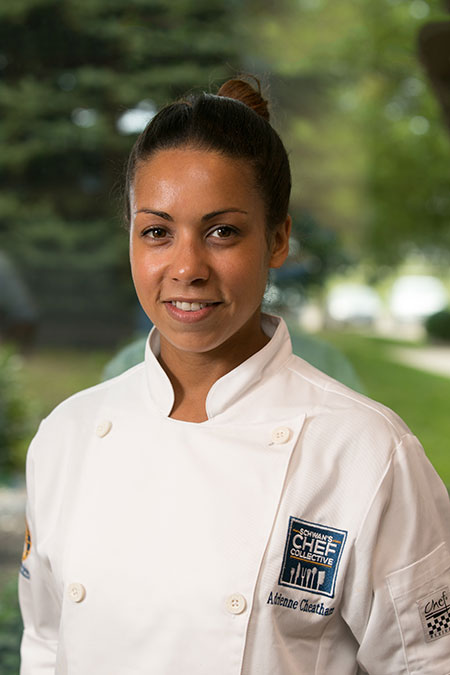 New York, New York
Chef-Founder, SundayBest Pop-Up Series

Schwan's Chef Collective Member Since: 2016
Overview
Adrienne Cheatham grew up in Chicago, Illinois where she worked bussing tables at age 12 in the restaurant managed by her mother. After studying Business & Journalism at Florida A&M University, Adrienne went on to work as a line cook in Orlando, FL. From there she worked in pastry with the banquet/production team at the Sandestin Resort on the Gulf of Mexico. With a desire to learn more about the savory side of the kitchen, Adrienne started at the Institute of Culinary Education in New York City in 2005. After graduation she received a job offer at Le Bernardin, where she went on to work from 2007-2015 and became Executive Sous Chef.
Adrienne went on to work with Marcus Samuelsson as his corporate Chef de Cuisine, opening Streetbird, Marcus' Bermuda, and later as Executive Chef of Red Rooster Harlem.
After coming in second on season 15 of Top Chef, Adrienne launched SundayBest, a series of pop up dinners hosted at various restaurants around the country.
Highlights & Awards
Bravo's Top Chef Season 15 Runner-up
Former Chef de Cuisine at Red Rooster
April 2016 Panel member for Cherry Bombe Magazine's conversation about women and food